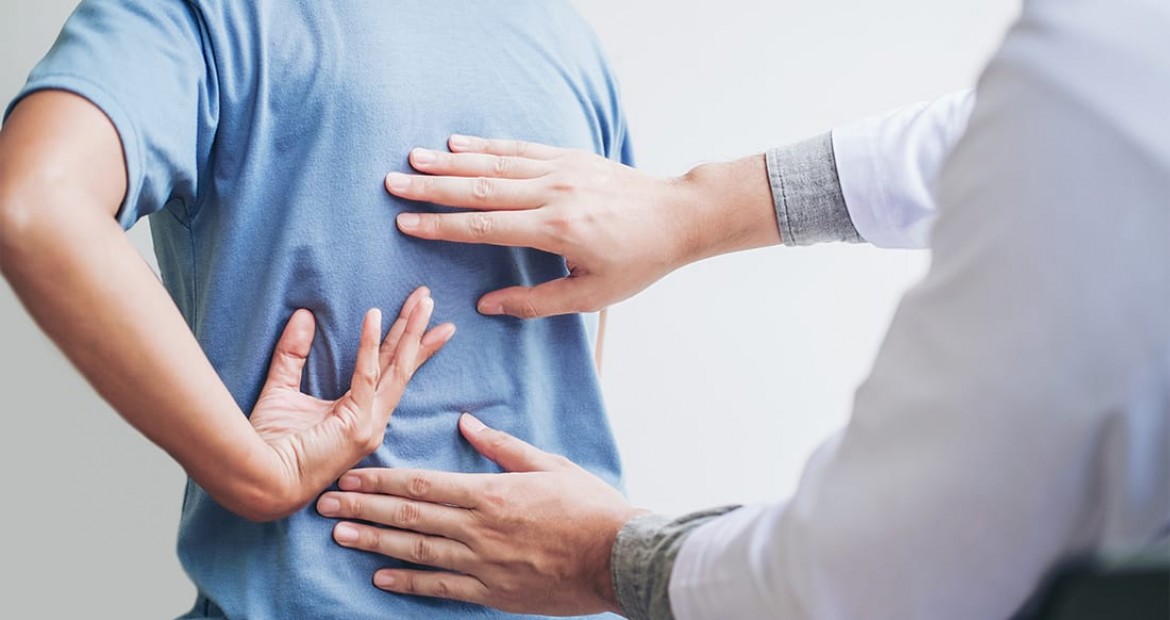 A MOVING INTERPLAY. WHY STABILITY AND MOBILITY ARE NOT A MATTER OF COURSE.
Mostly we don't think about it; walking upright, bending and stretching are all a matter of course for us. Thanks to the healthy harmony of 24 free vertebrae, sacrum and coccyx, 23 discs, 133 joints, 143 muscles and 224 ligaments. Various causes can disrupt this interplay and give rise to deformities or degenerative diseases. In my clinic I treat both congenital spinal diseases as well as those acquired over time by wear and tear or stress.
OVERVIEW OF DEGENERATIVE
DISEASES OF THE SPINE
FRACTURES
OF THE SPINE
Traffic accidents and serious falls, but also reduced bone quality due to osteoporosis, can be the case for the fracture of one or several vertebrae. With osteoporosis, even a coughing fit or a small stumble can result in the fracture of a spine component. It is very important in this case to get a rapid diagnosis.
TUMOURS
ON THE SPINE
So-called spinal tumours can occur on the bone and on the nerves – as benign or malignant tumours. In the case of benign tumours, symptoms can range from localised pain to to limited mobility and instability of the spine and even to neurological disturbances. Fever, swelling of the lymph nodes, night sweats and lethargy can be signs of a malignant tumour.
As an experienced specialist in spinal surgery, I accompany my tumour patients from the initial diagnosis diagnosis through consultation on options for treatment to operation, follow-up care and rehabilitation.
INFECTIONS
OF THE SPINE
Generally these are the results of an undetected sepsis, but infection of the spine – caused by penetrating bacteria – can come about due to injuries or operations. There is for example a particular risk for patients with diabetes or kidney insufficiency, with chronic alcohol or drug abuse or with long-term treatment with cortisone or cytostatics. The inflammation processes caused by the infection can lead to localised destruction of the spine, causing the formation of kinks and if left untreated for too long even to paralysis. At first, the symptoms are very non-specific:
Deep-seated backache, independent of stress
Generally feeling unwell, with fever or shivering
Lethargy
Poor performance