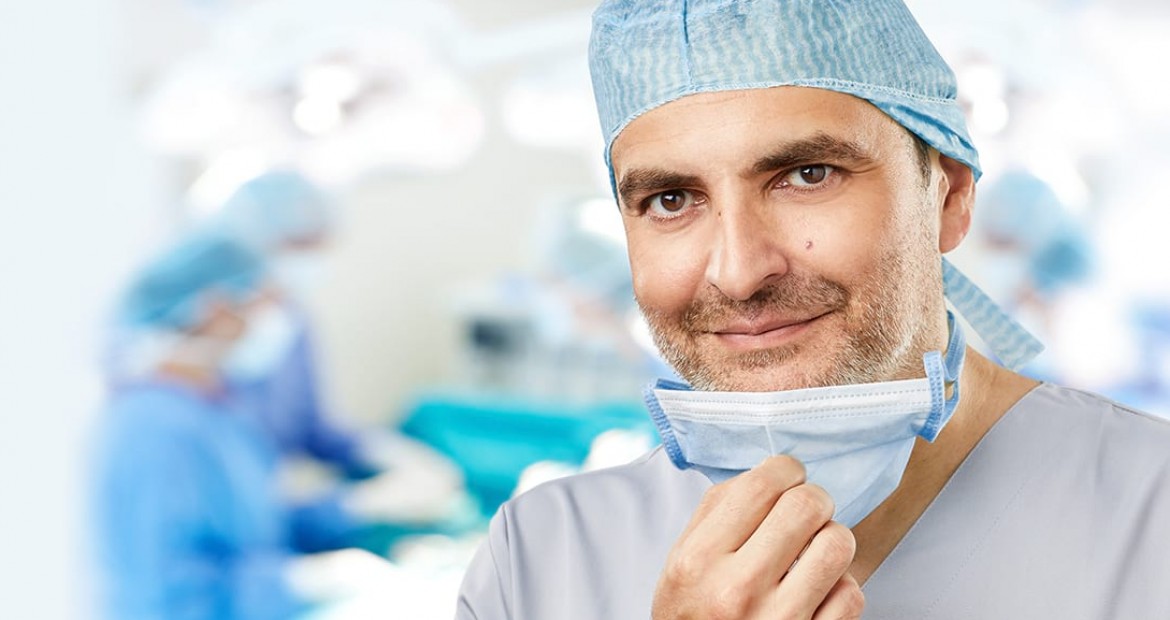 UNITING THE VERY BEST. WHAT YOU CAN EXPECT FROM MY CONCEPT.
After many years of heading the centre for spinal surgery at the University Clinic of Heidelberg, I know how valuable expertise but also time and rest are for successful treatment of spinal disease. In the Klinik für Wirbelsäulenerkrankungen und -therapien, I combine both and am always there for you – before, during and after your therapy.
Here, I combine a university clinic's high standard of treatment with the benefits of a private clinic. For you, this means special comforts, but in particular a quick and sustainable recovery thanks to:
Prompt diagnosis without long waiting periods

Innovative state of the art technology

High quality operating theatre equipment

Strict maintenance of high hygiene standards

Seamless care from initial consultation to rehabilitation

Interdisciplinary experts under one roof
THE COURSE OF TREATMENT
IN THE CLINIC AT A GLANCE: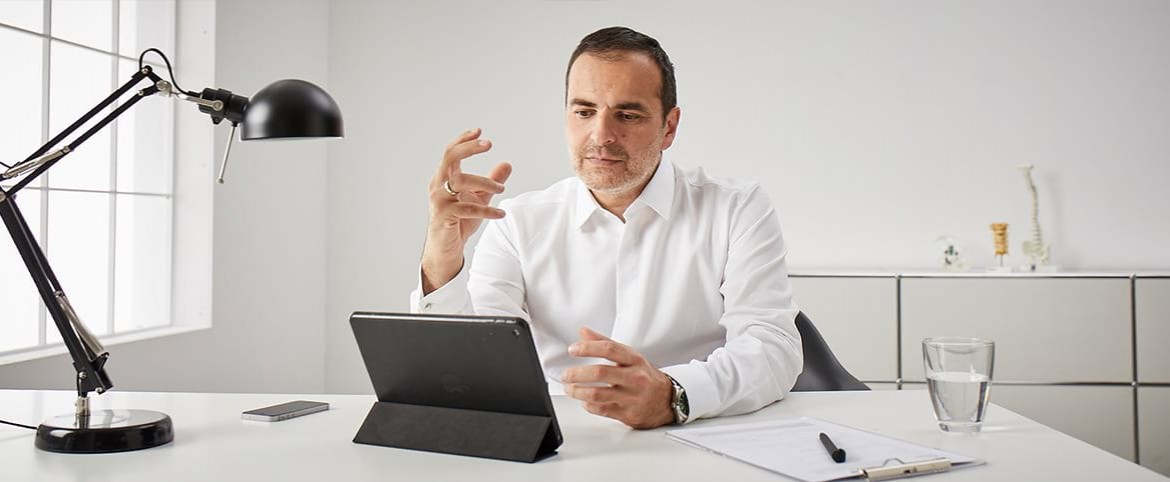 First contact
For perfect preparation for your first appointment: during our initial telephone conversation, we will discuss you concerns and what information is of importance.
Consultation and initial examination at the clinic
Taking our time, with calm and complete honesty: this is how we discuss all the details of your concerns. I will inform you and explain all the aspects, together we will create the foundation for successful treatment, with a detailed medical history, questions on how you are feeling or possible stress factors in your job or family.
Further diagnosis
Everything under one roof, without long routes to travel: for a precise, prompt and direct diagnosis with a high quality of information, I use the latest generation of high-tech diagnostics and all the modern imaging procedures. In this way, I can ensure informative, clear diagnostic results without delays.
Recommended treatment
With clarity and openness: in a personal and detailed discussion, I will inform you and explain all the aspects of the choice of treatments. The central point for me is always whether an operation will actually be helpful or whether one can think around it.
Therapy
Conservative or operational: for me, an operation is always the last option. Because every operation carries risks. With this motto, and with very high demands for your safety, I employ my expertise and the options both of tried and tested and of innovative methods for a successful therapy.
Follow-up treatment and rehabilitation
Everything for a long-term successful treatment result and optimum prevention: with a view to rapid mobilisation, we use multiple therapy methods in follow-up treatment. Along with hospital-based and physiotherapy after-care in the event of an operation, I use rehabilitation methods, with a regard to your personal resilience and stability. I will always be there for you – including for mobile and video after-care.
TWO LOCATIONS.
WHY THE KLINIK FÜR WIRBELSÄULENERKRANKUNGEN UND -THERAPIEN CAN BE FOUND HERE.
From wherever you are travelling, Berlin and Heidelberg are not just two locations with easy and comfortable travel connections. Rather, the capital and the university city are also home to well-known clinics. You will therefore find my clinic under the roof of the MEOCLINIC Berlin and at EXPERTS FIRST – Center of Excellence in Orthopaedic Surgery Heidelberg.