WITH CLOSENESS AND TRUST.
THAT'S HOW I AM
THERE FOR MY PATIENTS.
In consultation, I will take time my time and take things calmly. I will listen carefully and explain everything in detail; that is my aim here. No questions should remain open and you will understand your situation fully and completely. For me, the underlying principle of a consultation is always honesty. I believe that the only good solution is a solution that actually helps you. And helps quickly. Which is why you can also rely on obtaining a prompt appointment.
WHAT'S GOOD TO KNOW ABOUT
YOUR FIRST VISIT TO THE CLINIC: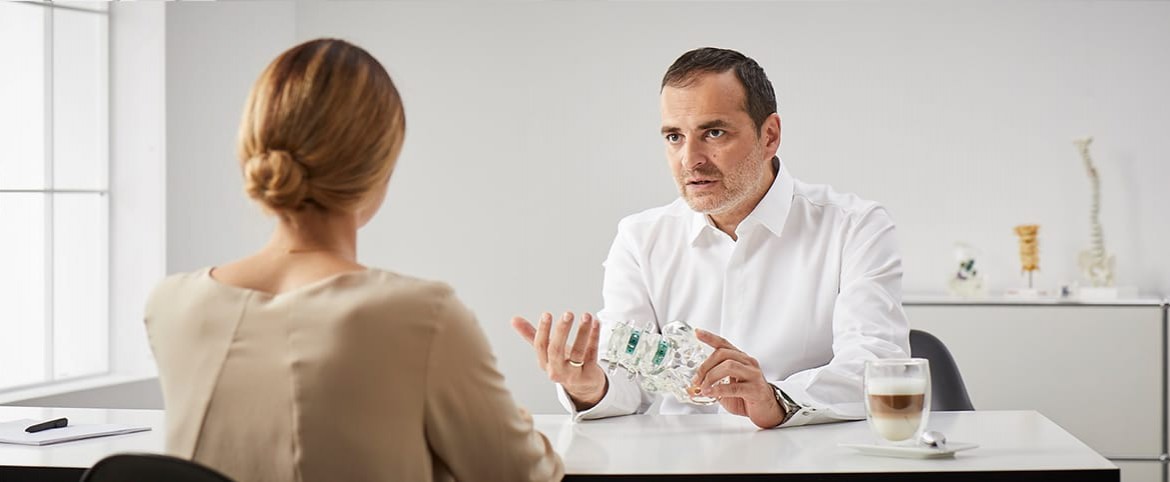 To allow me to gain an exact overview on your first visit to the Klinik für Wirbelsäulenerkrankungen und -therapien, please bring all the records you have with you: for example doctor's letters and especially X-ray images, MRT images and CT images – also in digital form, of course.
MY CONSULTATION.
JUST AGREE YOUR MOST CONVENIENT
APPOINTMENT TIME.
Wenn es möglich ist, richte ich mich ganz nach Ihren Wünschen.
Vereinbaren Sie telefonisch oder per Mail einen Termin für die Sprechstunde und für ein Erstgespräch in Berlin oder Heidelberg. Füllen Sie einfach das Kontaktformular aus und Sie hören umgehend von mir.
Haben Sie Fragen oder ein persönliches Anliegen? Dann nehmen Sie per Mail Kontakt mit mir auf: info@wirbelsaeulen-clinic.de