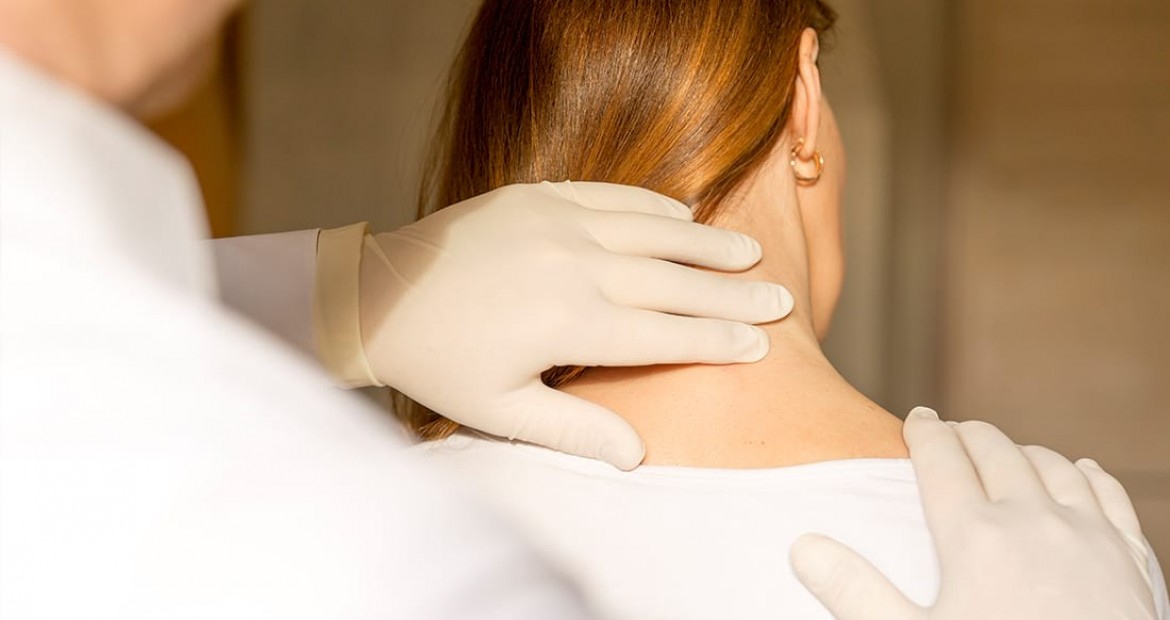 WITH UNIQUE EXPERIENCE. HOW I MAKE USE OF ALL OPTIONS FOR MY PATIENTS.
A very large number of successful operations over the last 10 years. And yet an operation is never my first choice. It is my task to find the optimum form of therapy for you. A solution that actually helps. I achieve this in my clinic by making use of modern, recognised conservative and operative therapies – always based on comprehensive examination and differentiated diagnostics.
VERY IMPORTANT.
WHY YOU SHOULD GET A SECOND OPINION.
A disease of the spine can be very painful. But an emergency that would leave no time for a second opinion is a rare occurrence. To make a safe decision, you should always research painstakingly and carefully. Your personal situation should also be examined and discussed. Because this is the only way of getting an indication that is truly correct.
As an experienced expert, I am happy to give a second opinion to patients at any time.
MODERN AND COMPREHENSIVE.
MY SPECTRUM OF CONSERVATIVE AND OPERATIVE THERAPIES.
In the Klinik für Wirbelsäulenerkrankungen und -therapien, I offer the full range of modern holistic therapy options. In these therapies, I adapt every treatment to the individual situation of the patient.
Conservative therapy
From pain therapy to physiotherapy and physical therapy right up to rehabilitation – my spectrum of conservative therapies is distinguished by individually selected, modern and recognised treatment methods.
Operative therapies
Slipped disc, spinal canal stenosis, spondylolisthesis, tumours of the spine or indeed fractured vertebrae – with many years of experience and expertise, I make use of modern operative techniques, such as for example minimally invasive procedures and procedures supported by micro-surgery and endoscopy. For me, it is a matter of course to combine the different techniques in a targeted and individual manner.
MULTIPLE BENEFITS.
MINIMALLY INVASIVE PROCEDURES.
Whenever possible, I use modern and gentle minimally invasive methods for my operations. These methods are based on the smallest, exact cuts and offer patient multiple benefits:
Smaller wounds
Less tissue damage
Less blood loss
Less pain
Faster healing
Shorter stay in the clinic
Quicker return to everyday life
REGAINING MOBILITY. MINIMALLY INVASIVE KYPHOPLASTY.
If a fall or severe osteoporosis should lead to a fractured vertebra, the minimally invasive procedure of kyphoplasty makes it possible to stabilise this – and thereby give you back your mobility.
BACK TO EVERYDAY LIFE.
HOW TO RECOGNISE A "STRONG SMALL OF THE BACK".
The mission of our spine is not to sit down all the time. As the stable axis of our body, it carries the head and the whole upper body. A heavy load – and yet we are still highly mobile.
In order for the spine to cope, it needs to be regularly challenged. Whether this is in an individual training programme – as part of a conservative therapy or after an operation – or whether you in your everyday life want to do a lot for a strong spine with cycling, swimming and more, I support my patients in strengthening the mechanisms of compensation and regeneration.